About Us




We're a privately held Canadian company, which has been providing superior bin rental services to homeowners, business owners, and general contractors in our local communities since 2008. We offer residentially designed, driveway-safe disposal bins to accommodate all types of projects from junk removal, clean outs, and renovation projects. We are dedicated and focused on our customers and we continue to exceed their expectations by thoroughly understanding their needs, concerns, and timelines.
Knowledgeable:


Serving Local Communities Since 2008
Assisting Homeowners, Businesses, and Renovation Contractors
Licensed and Insured:
Ministry of Environment (MOEE) Licensed for Non-Hazardous Waste
Commercial Vehicle Operators Registration (CVOR)
Fully Insured With Liability Coverage
Bin Rentals:
Easy, Affordable Bins for Waste Removal
Various Bin Sizes Suitable for All Project Types
Well-Maintained
Rental Options at Competitive Pricing
Dependable:
Guarantee Prompt and On-Time Bin Delivery and Pickup
Trustworthy:
Respect and Value Our Customers and Their Property
Environmentally Responsible
Recycles
CONTINUOUSLY DELIVER high-quality bin rental services that meet and exceed the expectations of homeowners and renovation contractors.

ABIDE BY THE HIGH STANDARDS of ethical and moral principles in serving all customers.

CONDUCT BUSINESS OPERATIONS in a manner demonstrating respect for our environmental laws and regulations.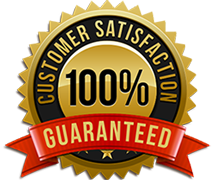 Values
These are the values and the standard of conduct we stand for. We are fully accountable and strive to be the "very best" in our industry.

Customers - Our priority and the foundation of everything we do and our success.

Satisfaction - Understand customers' needs, deliver flawless results and exceed expectations.

Value - Provide unparalleled service quality, value and competitive pricing.

Accountability - Keep our commitments in all actions and results.

Quality - Fulfill promises and deliver the best at all times.

Passion - Continue to move forward, grow, innovate and improve.

Safety - Ensure high standards in operational and equipment practices.

Respect - Consideration for people, communities and our environment.

Integrity - Be open, honest and trustworthy; always do the right thing.
Creating and Embracing Change
In more than a decade, we have experienced some challenges and have overcome the obstacles. This milestone gives us an opportunity to reflect on our past journey. We can now look forward to the future success of our brands Roadrunner Bins and KWIK N' LOAD.

With clear communication, education, and efficient operational methods, we will always maintain a high level of trust within our local communities. Our ongoing dedication and passion in setting high standards for our service will continue to enhance our opportunities for growth, performance, and competitiveness.

In appreciation, we say "thank you" to all of our customers for their loyalty and support. We will continue to build on our industry leadership and service expertise with complete dedication and commitment. It is our relationship with you, our customers, which will always remain as our foundation in the next decades to come. We look forward to your continued support.

"Having stood the test of time ensures that we'll be around for many years to come."